About Us - The Real Estate Internet Marketing Team
We are a talented collection of innovative and creative people who are all passionate about what we do. We do high quality work for people with long-term dreams and vision. No fluff, no games or tricks. Just 100% home grown old fashioned kindness and compassion for both our work and for other people.

Meet our Leadership Team
Steve Taplin - Founder and CEO
Steve is an entrepreneur, real estate professional, internet marketer, and a great"eccentric" leader for our company.  Steve's leadership style brings a fun, high energy environment to SEO Real Estate Experts.  Steve's CV includes being a top sales executive at IBM, franchising his real estate investment company around the US, completing over 2,600 real estate transactions and running internet marketing companies for almost 10 years.  Steve is also a licensed real estate broker and mortgage loan originator in Arizona.

Jennifer Kading - VP of Internet Marketing
Jennifer is the QUEEN of Internet Marketing!  As the leader for our online marketing strategy – Steve is so confident in Jennifer's preternatural abilities that SEO Experts offers an unmatched lead guarantee every single month for our clients! Jennifer has over 10 years of experience in SEO, SEM, PPC and a bunch of other acroynoms that we can't remember.  To sum it up – she is a top notch internet marketing professional!

Jason Gust - VP of Technology
Jason has been an industry leading technology consultant for over 25 years and is seasoned in all programming languages, database systems, and technology platforms.  Jason has a solid track record of understanding business problems and creating solutions through technology.   Jason and Steve have worked and "played" together for over 14 years.   Steve has found that the key to get Jason to solve any technology problem is a cold beer and a good cigar (don't let him know we know his secret).
John A. Peck - VP of Media Design
John is a web design Ninja Master.  John began designing websites where there were only a few hundred or thousand on the net (yes...John is old).  John leads our team of web designers and makes sure we have high quality, lead-generating websites!  John's designs have peppered the internet for decades now. John has also mastered many arts, including the art of telling Steve "NO" when he tries to pile too many projects on the web design team.  If John wasn't a Ninja Master, I don't think Steve would let him get away with it.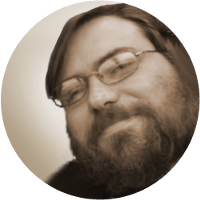 Aloha John - Director of Server Support
John is our web hosting server GURU.  We don't know how he does it……but he keeps everything up and running so we don't ask!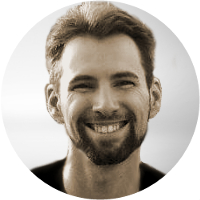 Nathan the "Content Writing Genius"  
Nathan has a creative and literary background and is constantly working on new, original, and intriguing content for our clients.  Blogging is easy, but blogging well, often and consistently at rocket speed is not. Think about it, SEO Experts has hundreds of clients in real estate and Nathan continues to write unique high quality SEO articles for all of them.  How does he do it?