Building Trust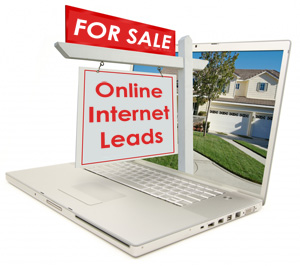 Internet leads need to be approached differently than the traditional real estate lead. The most important thing to remember is that homebuyers that are searching on the web (which is 91% of all homebuyers according to the National Association of Realtors (NAR)) have a different mentality than an individual who was personally referred to you by a colleague or former client. Since their only exposure to you is through the Internet, they don't entirely trust you yet. You have to create that trust by being responsive.
Simply stated, the faster you respond to an Internet lead, the faster you are able to establish a relationship and the greater your chances are for working with that customer.
Online Professionalism
People judge a book by its cover. What kind of "cover" does your website display? On our quest to build trust and develop a relationship with Internet leads a professional website is a critical step in building credibility and trust with the lead. If your SEO campaign is effective, the lead has found your site because Google served it up as some of the most relevant content for their search. You've gotten Google's "introduction", don't ruin it by having an unprofessional, or worse an amateur, website. Even the highly deserved personal referral that so many agents live and die by can be turned off by a quick Internet search that reveals an unprofessional, or just as likely, non-discoverable website. Frankly, if you can't be found online, even personal referrals will assume that you're not a "big deal" in real estate.